Salads
Red Rock Designer Salad $12.55 (small) and $14.65 (large)
(Please note that prices are subject to change)
Download Menu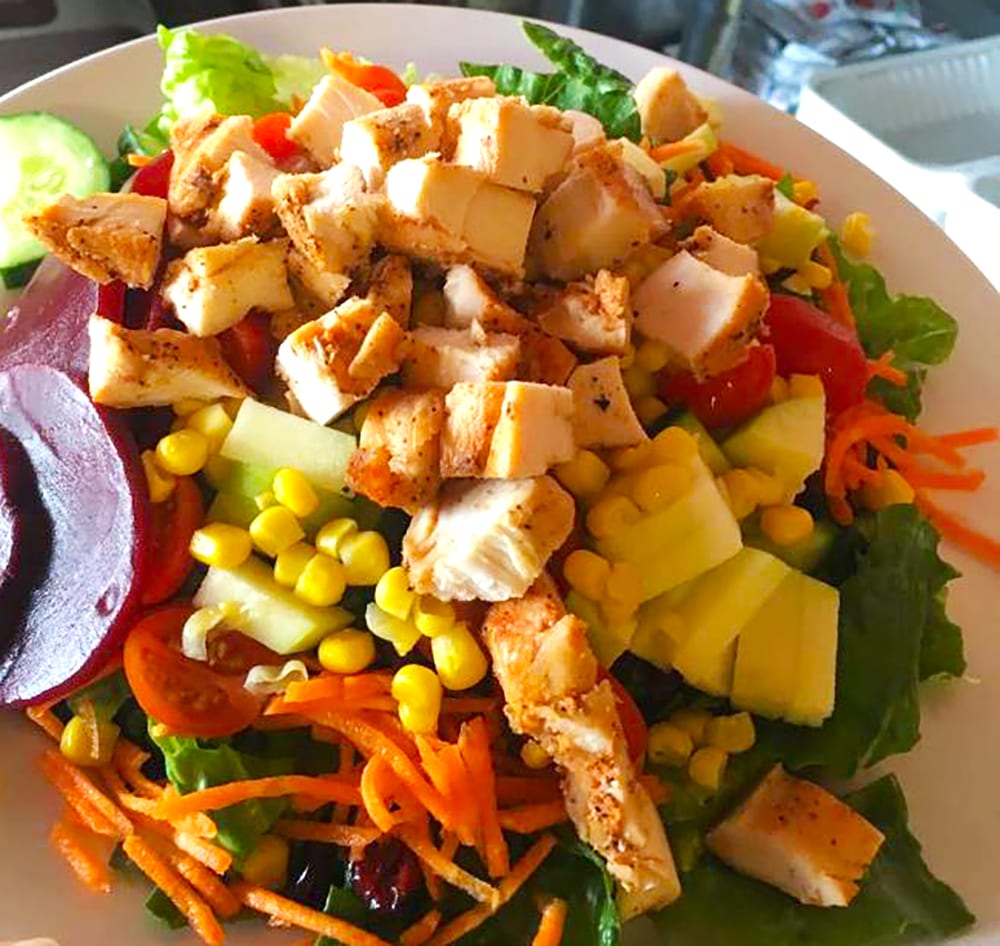 Choose your lettuce:
Iceberg, Romaine, Spinach Or Any Combo
Choose 7 items from the lists below & your choice of dressing
Add Croutons or Tortilla Strips
Corn
Carrots
Celery
Mushrooms
Tomato
Red Onions
Jicama
Bell Peppers
Black Olives
Avocado
Sliced Egg
Pickled Beets
Peas
Broccoli
Cucumber
Orange Pieces
Apple
Dried Cranberries
Raisins
Sunflower Seeds
Walnut Pieces
Pecan Pieces
Bacon
Cheddar cheese
Jack cheese
Bleu Crumbles
Cotija cheese
Edamame
Kidney beans
Garbanzo beans
Black beans
Tofu
Chicken, Tri-Tip or BBQ shredded Pork on top — $6.30
Remember that your designer salad is always tossed with your dressing choice. Please tell your waiter if you prefer it not tossed!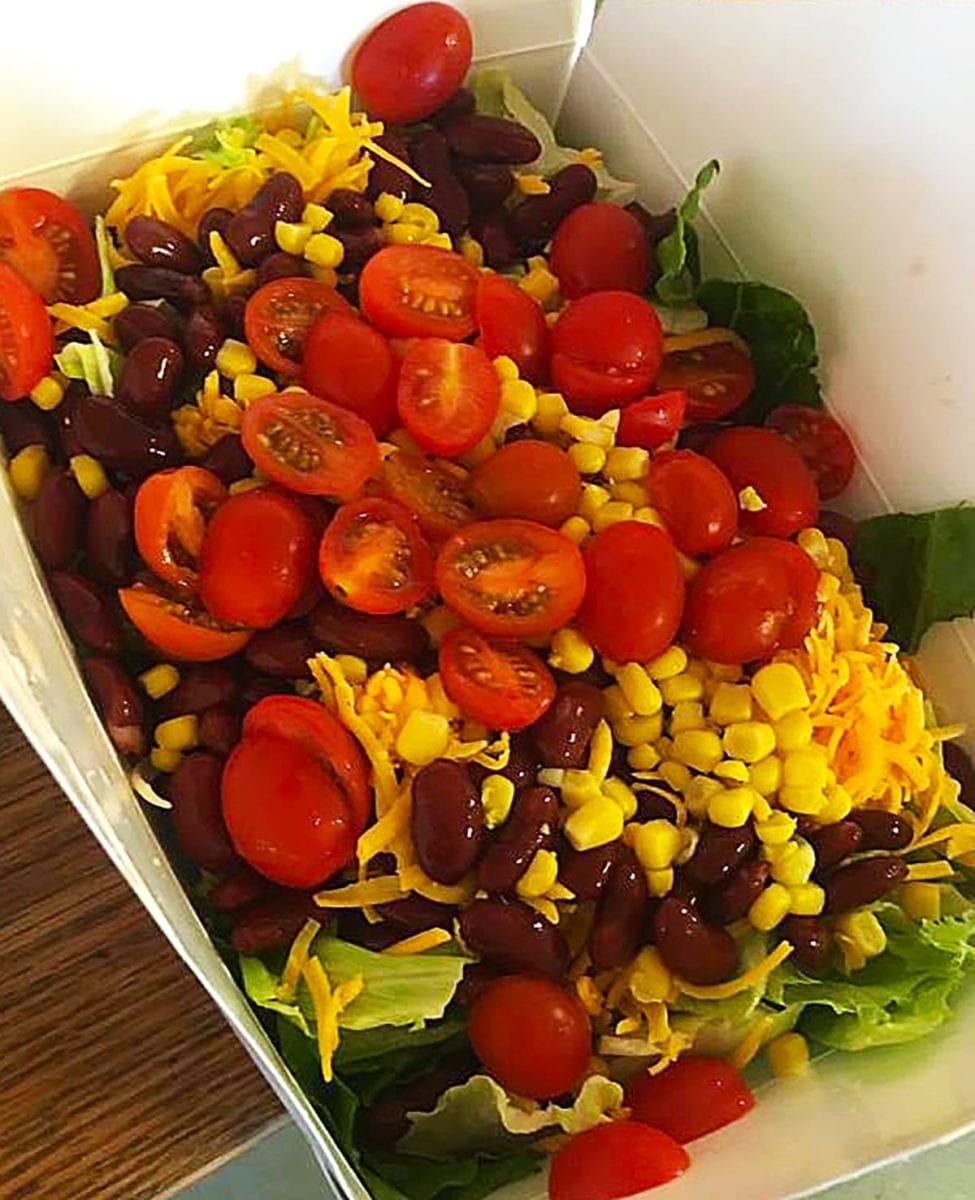 Other Famous
Red Rock Salads
Tri-Tip (Romaine, Tomatoes, Cheddar & Croutons) — $15.70
Deep Fried Chicken (Romaine, Tomatoes, Cheddar & Croutons) — $14.65
Grilled Chicken (Romaine, Tomatoes, Cheddar & Croutons) —$14.65
House salad (Romaine, Tomatoes, Croutons) — $4.50 (small) / $7.50 (large)
Caesar Salad (Romaine, Parmesan & Croutons) —$5.20 (small)/ $7.30 (large)
Add grilled chick, deep fried chick or Tri-Tip on salad — add $6.30
Homemade Creamy & Sweet Slaw — $4.15
Potato Salad (Homemade with Reds) — $4.15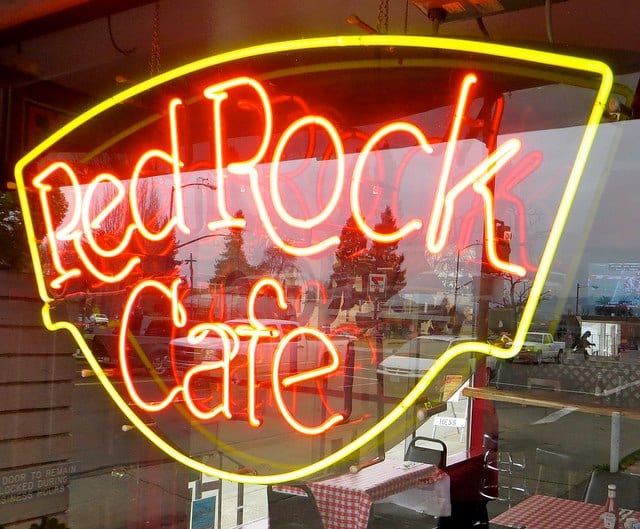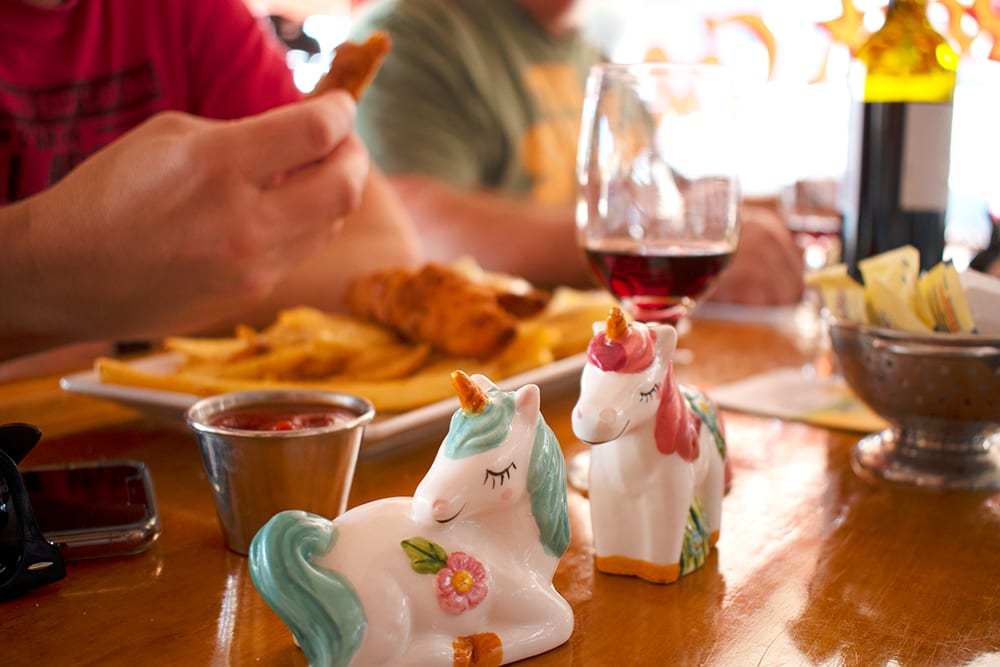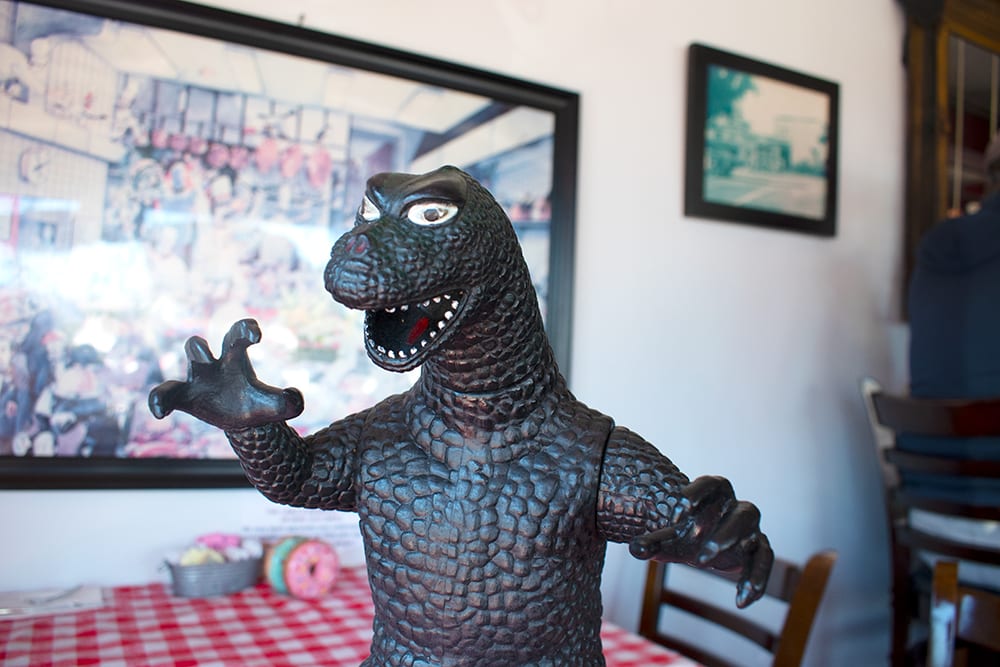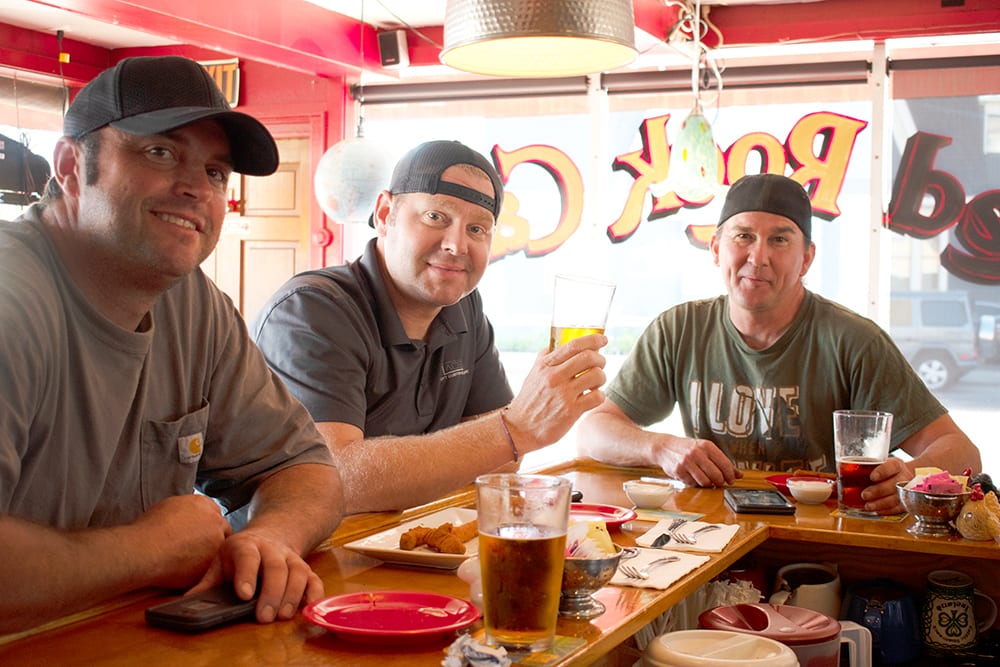 TEMPORARY BUSINESS HOURS
11 a.m. to 8 p.m. Wednesday- Saturday
12-8 p.m. Sunday
PHONE NUMBER
707-252-9250
PHONE NUMBER
707-226-2633 
Subcribe to Our E-newsletter
Interested in receiving news from Red Rock Cafe and Back Door BBQ straight to your inbox? Sign up for our enewsletter!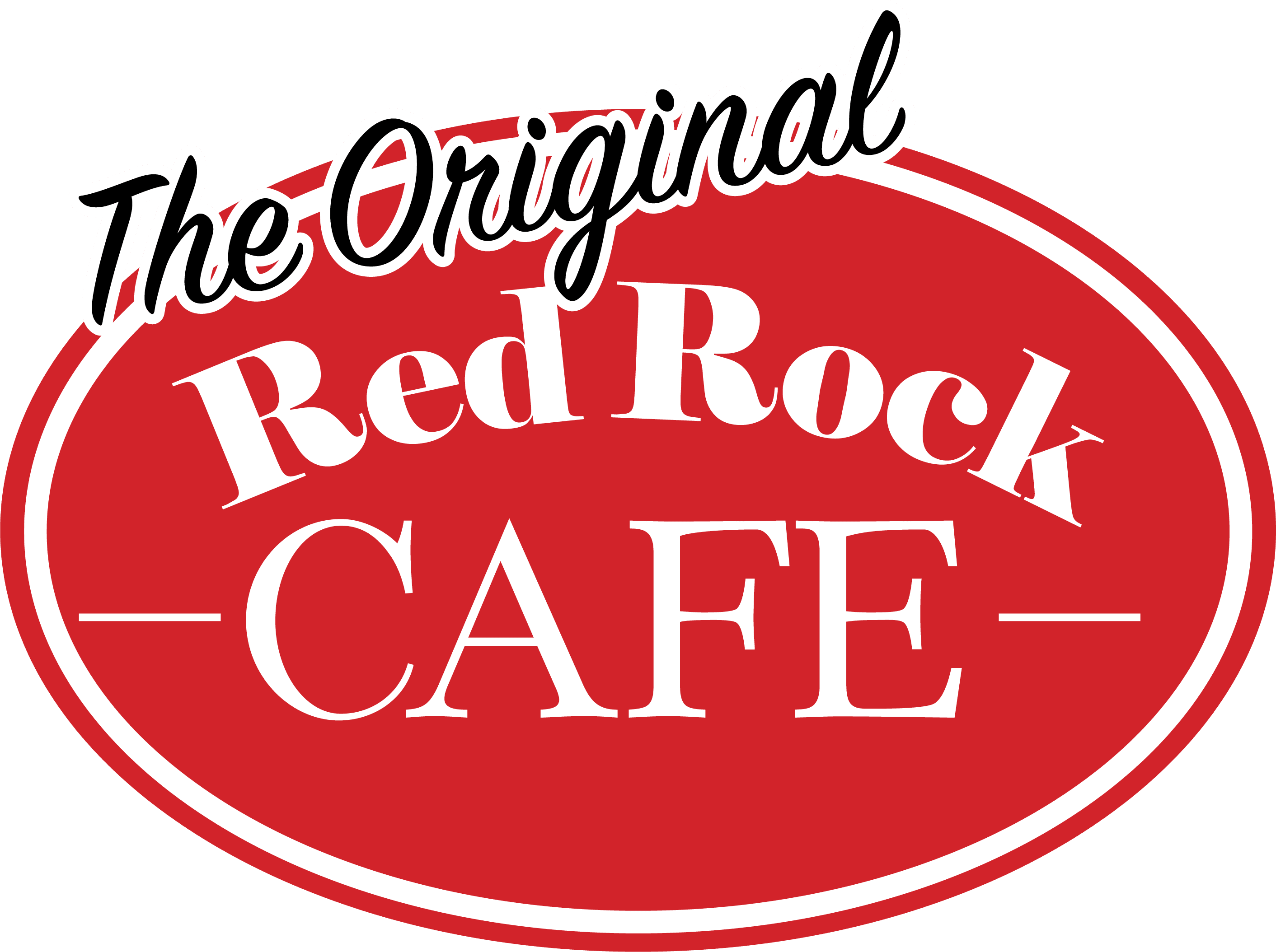 About Red Rock Cafe and Back Door BBQ
The Red Rock Cafe presents the Back Door Barbecue, featuring the finest in barbecued meats. Come on in through the back door for take-out, or dine in our restaurant. We are well known for our catering, and we specialize in large corporate events and company picnics. Our special ribs and marinades are designed to complement our hand crafted barbecue sauce.
Where We're Located
1010 Lincoln Ave, Napa, CA 94558